In an age dominated by technology, the landscape of relationships and intimacy has undergone a significant transformation. Digital intimacy, a term that was relatively unheard of a couple of decades ago, has now become an integral aspect of human connections in the modern era. Whether it's a long-distance relationship maintained via video calls or friendships formed and sustained through social media, digital intimacy has introduced new dynamics to human relationships. Let's delve into the key features that define this modern form of connection.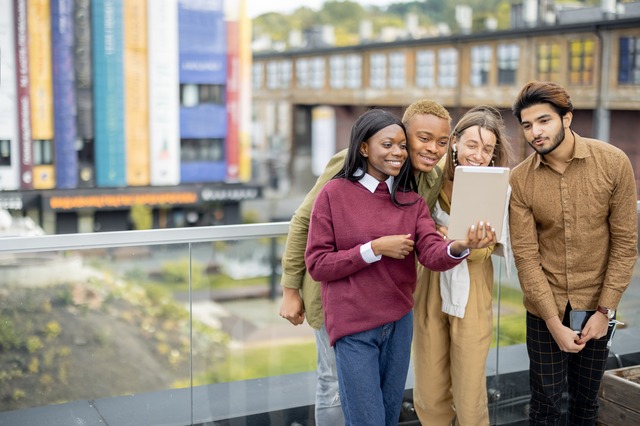 1. Accessibility and Constant Connection
Unlike traditional forms of intimacy which required physical presence or at least a voice on the other end of a telephone line, digital intimacy thrives on accessibility. With smartphones, computers, and wearable tech, individuals can connect anytime, anywhere. This constant connection has led to a unique form of closeness where one can share moments, thoughts, or feelings instantly.
2. Visual Communication Tools
Video calls, enabled by platforms like Zoom, Skype, and FaceTime, have revolutionized long-distance relationships. They allow for face-to-face interactions, making conversations more personal and engaging. The visual aspect adds depth to the communication, allowing individuals to pick up on facial cues, expressions, and body language, essential components of intimate communication.
3. Shared Digital Activities
One of the remarkable aspects of digital intimacy is the ability to share activities online. Whether it's watching a movie together through streaming platforms, playing online games, or even touring virtual museums, digital tools have created avenues for shared experiences, fostering closeness and bonding.
4. Personalized Messaging Platforms
From emojis and GIFs to voice notes and custom stickers, messaging platforms like WhatsApp, Telegram, and Messenger have enabled individuals to personalize their conversations. These tools provide users with creative ways to express emotions, making digital interactions more nuanced and intimate.
5. Social Media Intimacy
Platforms like Instagram, Facebook, and Twitter allow for the sharing of life's moments. While there's debate around the authenticity of social media portrayals, there's no denying that for many, these platforms provide a space for connection, engagement, and intimacy. The simple act of sharing a personal moment, and receiving feedback through likes, comments, or shares, creates a unique form of digital closeness.
6. Digital Memory Logs
Apps like Snapchat, with features like 'Memories', or Facebook's 'On This Day', serve as digital diaries, allowing users to revisit shared moments, experiences, and conversations. This constant loop of memories can enhance feelings of nostalgia and intimacy among digital users.
7. The Power of Anonymity
Platforms like Reddit or apps like Whisper give users the advantage of anonymity. For many, this cloak of invisibility allows for more authentic expression, leading to deeper, more intimate conversations and connections. While there are downsides to anonymity, such as the potential for deceit or misrepresentation, it also offers a space for genuine human connection devoid of judgment.
8. Augmented and Virtual Reality
Emerging technologies like AR and VR are taking digital intimacy to the next level. Virtual reality dates, augmented reality messages, and immersive shared experiences are becoming possible, making digital interactions more lifelike and tangible.
9. Challenges and Concerns
Digital intimacy, while offering numerous advantages, also comes with its set of challenges. Issues like digital fatigue, concerns over privacy, the potential for miscommunication, and the lack of physical touch can sometimes strain digital relationships. Recognizing these challenges is crucial to ensure that digital intimacy is healthy and sustainable.
10. A Complement to Physical Intimacy
Finally, it's essential to view digital intimacy as a complement to, rather than a replacement for, physical intimacy. While the digital realm offers fantastic tools for connection, human touch, face-to-face conversations, and shared physical experiences have their unique irreplaceable value. The beauty lies in blending the two, ensuring a richer, more multifaceted intimacy.
In Conclusion
Digital intimacy, with its myriad features and tools, has reshaped the way we connect, communicate, and relate to one another. It has broken down geographical barriers, introduced new forms of expression, and even redefined the concept of "presence." As technology continues to evolve, so will the features of digital intimacy, constantly reshaping the landscape of human relationships in the process. Embracing its positives while being aware of its challenges is the key to nurturing meaningful digital connections.