In an age dominated by screens and virtual connections, our understanding of human relationships is rapidly evolving. One emerging concept, both fascinating and pertinent to our digital era, is "digital intimacy." At its core, digital intimacy explores the depth and authenticity of connections formed and fostered in the virtual realm. As we navigate this uncharted territory, it's crucial to understand its nuances, implications, and significance.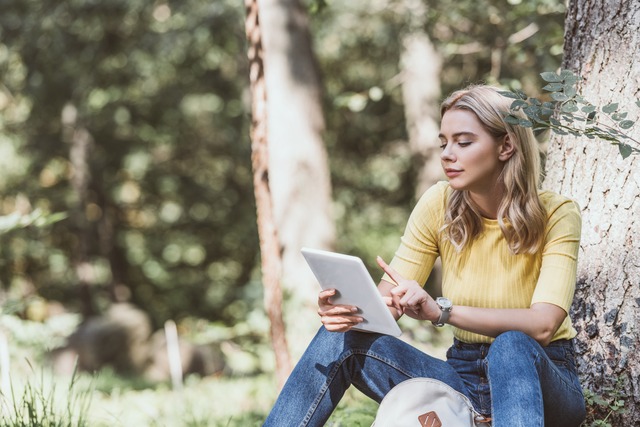 1. Defining Digital Intimacy
Digital intimacy refers to the emotional closeness and connectedness that individuals feel through digital platforms. This can range from relationships formed on social media, connections through online gaming, or bonds forged on discussion forums. These relationships, though lacking physical presence, can be as meaningful, intense, and authentic as their offline counterparts.
2. The Platforms of Connection
While traditional intimacy often relies on face-to-face interactions, digital intimacy thrives on platforms like social media, messaging apps, video calls, and online communities. These digital arenas allow for constant communication, shared experiences, and mutual growth, albeit in a virtual format.
3. The Depth Beyond the Screen
A common misconception is that digital relationships are superficial. In reality, the anonymity and safety of the digital realm often allow individuals to be more vulnerable, open, and genuine. It's not uncommon for people to reveal their fears, dreams, and insecurities more readily online than they might in person.
4. The Role of Shared Interests
Digital platforms often bring together like-minded individuals. Whether it's a forum for a specific hobby, a group for a particular book genre, or a community for a shared cause, these platforms foster intimacy through shared interests and passions. This mutual understanding can rapidly accelerate feelings of closeness and connection.
5. Challenges of Digital Intimacy
While digital intimacy has its merits, it's not without challenges. Misunderstandings can arise from the lack of non-verbal cues. Additionally, the curated personas on social media can sometimes blur the lines between reality and representation. Digital intimacy requires discernment, communication, and authenticity to thrive.
6. Maintaining Boundaries
Just as in the physical world, boundaries are crucial in the digital realm. Given the ease of access and constant connectivity, it's essential to set limits, respect privacy, and understand the difference between digital intimacy and intrusion.
7. The Therapeutic Potential
Many therapy and counseling platforms are leveraging digital intimacy's potential. Online therapy sessions, support groups, and mental health forums provide a space for individuals to share, connect, and heal. The digital realm offers a sense of safety and anonymity, making it easier for many to seek help and support.
8. Reimagining Long-Distance Relationships
Digital intimacy has redefined long-distance relationships. Couples and friends separated by geographical boundaries now have myriad tools at their disposal. From video calls that bridge time zones to apps that allow shared experiences like watching movies together, digital intimacy has made maintaining long-distance bonds more feasible and vibrant.
9. A Double-Edged Sword
While digital intimacy offers profound connections, it also poses the risk of over-dependence on virtual relationships at the expense of offline interactions. Balance is key. It's essential to cultivate and value physical connections and not allow the digital realm to become an all-encompassing substitute.
10. The Future of Digital Intimacy
As virtual reality, augmented reality, and AI-driven platforms evolve, the landscape of digital intimacy will further expand. These technologies will offer even more immersive experiences, pushing the boundaries of what we understand as "connection" and "intimacy."
Conclusion
Digital intimacy, in its essence, underscores the human need for connection, understanding, and shared experiences. While the mediums have changed, the core desires remain the same. In our digital age, it's a testament to our adaptability and our relentless quest for meaningful connections.
However, as we delve deeper into this realm, mindfulness is crucial. We must navigate this landscape with awareness, authenticity, and a genuine understanding of the dynamics at play. Digital intimacy, when approached with discernment and balance, holds the promise of enriching our lives, bridging gaps, and fostering profound connections in our increasingly interconnected world.